ENERGY HEALING:  is a holistic practice that  activates  the body's  subtle  energy system  to remove  blocks and  accelerate the body's  natural ability to heal  itself.  Balanced and free flow of the energy  throughout body,mind and spirit restore the inner peace, joy and bring  alot of clarity.
PRANIC HEALING
Pranic healing is a non touch energy healing system that utilises "energy" called Qi to accelerate the body's natural ability to heal itself. Its name come from the word "prana" which means "energy" in sanskrit. Pranic Healing is a complementary treatment that can aid in healing : cold , flu, fever, cough , liver inflammation, lungs,digestion issues, ibs arthritis and many more, can reduce stress , anxiety, deppression, insomnia and overcome addiction. Grand Master Choa Kok Sui rediscoverd , researched and tested all the techniques and he is the founder of that healing modality used accross the world.
IET -INTEGRATED ENERGY THERAPY
Integrated energy therapy is a gentle hands on non invasive treatment which "gets the issue out of the tissue" utilising the violet angelic energy ray channeled by Therapist . How is works ? IET is a channeled energy therapy within which the healer is a vessel through which angelic energy is channeled for the purpose of healing and releasing the energy blockages held on a cellular level within the nine memmory points in the body . Nine healing Angels of the energy field are invited to the session to assist and work with the healer. IET is based on integrating in the pain of the past into the present to clear the energetic path at the cellular level for more possitive and healthy future. Very beneficial for anyone who feel stuck and unhappy in their life. During IET Session nine cellular memory points are treated – these are the points where we suppress trauma. The old energy is removed at cellular level and replace with new possitive energy in a very genlte way, creating sense of peace, joy. After clearing , IET reintegrates and balances the universal life force energy to flow with ease through the clients energy field and to promotes healing on all levels
PRANIC HEALING 
Pranic healing is a no touch Energy healing system based on principles that the body can heal itself, is often called "the Science of Healing". It is a comprehensive system of natural healing techniques that uses prana to treat any illness, and it uses validated and tested methods and protocols. Master Choa Kok Sui the founder of Modern Pranic Healing has synthesized ancient, esoteric healing methods ,researched and tested them over decades to make sure protocols will produce rapid yet safe healing.
Pranic Healing is a system of Energy Healing that enables us to understand and tap into the energy laws, and more over into the very fabric of our existence -Universal Life Force Energy. It is more than just a form of therapy, Pranic Healing is a practice of wholesome living using the knowledge of subtle energies.
BENEFIT OF THE PRANIC HEALING: 
Pranic Healing ca be used to aid in healing any mainor or major diseases, should always be used to complement allopathic or conventional medicine  to increase the rate of healing.
Minor diseass can heal in few sessions, major maight take a few months  of regular sessions to heal.
Pranic Healing improve general well being and health , improve immune system and increase stamina
Promote inner peace and happiness
Helps with minor illneses sucha as coughs cold
Can also help with major illneses such as skin issue, eye, liver, kidneys heart problems, digestive system imbalance
Helps reduce stress and anxiety
Improve memory and concentration
Enhances harmony in relationships
Improve IQ , self esteam and efficiency and productivity at work
The Healing session start from consultation and is followed by the healing part. You will be explained treatment process and Your specific needs will be discused. The consultation is confidential in nature and allows the practitioner to gain a clear understanding of the goals You would like to achieve or body condition that needs to be treated. Following the consultation Pranic Healing Treatmetn will begin.
 Most of us is aware that every living being  besie the physical body  hast he lumminous energy field where all the memories, thoughts emotions are stored. Moreover we have several energy centers in our energy field – Chakras that fuel the physical body and have great influence on our physical, mental, emotional health. Our energy field are effected by negative  emotions, trauma, stress, food and  in long run will contribute to physical body aches and pains and finally can lead into siknesses and diseases in the body and also psychological imbalances.
During Pranic Healing session specific techniques are used to clean the auric field and then major Chakras are scanned to asses general condition of the physcial and psychological health. After  the scanning areas of imbalances are thoroughly cleansed and then energised and balanced. Following specific protocols for different aliments Pranic Healing can accelerate the rate of body self healing.
Pranic Healing sessions can also be offered distanty  for all  thoes who are unable to travel for an in- person session due to illness, incapacity or distance.
Pranic Healing utilise prana the life energy that exists and flows all around us hence Pranic Healing Practitioner is able to channel "prana" wherever is a needed- as energy follows intention, and for energy there is no limit of time or space . Distant healing is as beneficial as in person session.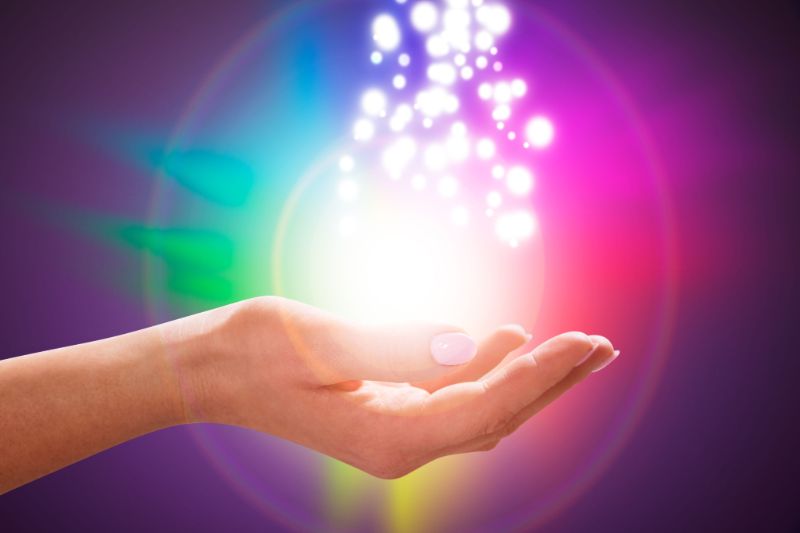 IET -INTEGRATED ENERGY THERAPY
(Healing with the Angels ) 60eu
DISTANT INTEGRATED ENERGY THERAPY 60 EU
 INTEGRATED ENERGY THERAPY IS A GENTLE HANDS ON NON-INVASIVE TREATMENT WHICH
"GETS THE ISSUE OUT OF THE TISSUE" UTILISING THE VIOLET ANGELIC ENERGY RAY Channelled BY
HOW IET WORKS:
IET 
is
 a 
channeled
energy
therapy
within
which
the
healer
is
 a 
vessel
through
which
angelic
energy
is
channeled
for
the
purpose
of
healing
and 
releasing
the
ene
r
gy
blockages
held
 on a 
cellular
level
within
the
nine
memmory
points
 in 
the
body
 . 
Nine 
healing
 Angels 
of
the
energy
field
are
invited
to
the
session
to
assist
 and 
work
with
the
healer
.
IET 
is
based
 on 
integrating
 in 
the
pain
of
the
past
into
the
present
to
clear
the
energetic
path
 at 
the
cellular
level
for
more
possitive
 and
healthy
future
. Very 
beneficial
for
anyone
who
feel
 stuck and
During
 IET Session  
nine
cellular
memory
points
are
treated
 – 
these
are
the
points
where
we
suppres
s
trauma
. The 
old
energy
is
removed
at 
cellular
level
  and 
replace
with
new
possitive
energy
 in a 
very
genlte
way
, 
creating
 sense 
of
peace
, 
joy
. After 
clearing
 , IET
reintegrates
 and 
balances
the
 universal 
life
force
energy
to
flow
with
ease
through
the
clients
energy
field
 and  
to
promotes
healing
 on all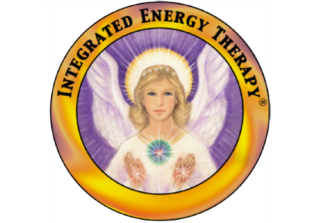 BENEFIT OF THE INTEGRATED ENERGY THERAPY:
Clearing

 

of

 

energy

 

blockages

 

that

 

influence

 

your

 

health

 

,

 

limit

 

Your

prosperity

 

 

and

 

creativity

.

 
Releases

 

deeply

 

suppressed

 

feeling

 

and

 

Your

 

core

 

cellular

Memories.

 
help

 

You

 

in

 

discovering

 

and

 

live

 

Your

 

Soul's

 

mission

 

in

 

life

.

 
provides

 

very

 

powerful

 

support

 

for

 

survivors

 

of

 

childhood

 

traumas

such

 

as

 

physical

 

and

 

sexual

 

abuse

,

 

alcoholic

 

and

 

dysfunction

families

 

in

 

a

 

gentle

 

way

 

without

 

 

having

 

"

 

to

 

relive

 

the

 

traumatic

events

 

or

 

pain

.

 
enhances

 

relaxation

 

and

 

general

 

health

 

and

 

well-

 

being

 

.

 
helps

 

reduce

 

stress

 

,

 

tension

,

 

anxiety

.

 
boost

 

vitality

 

and

 

increase

 

energy

 

levels

 

.

 
∙

IET

 

empowered

 

You

 

to

 

experience

 

fulfilling

 

loving

 

relationships

.

 

 
helps

 

 

and

 

supports

 

Your

 

self

 

healing

 

at

 

all

 

levels,

 

physical

,

emotional,

 

mental

 

and

 

spiritua
Healing session  is up to an hour lengh. Person receiving the healing is fully dressed, laying on  heated massage  bed with a pillow under the knees for extra support and  covered with fluffy blanket to increase comfort. Soft music in the back ground with gentle warm candel lighting and  lavender aroma diffuser gives and extra comforting " feeling safe" experience.
IET is a channeled energy therapy within which the practitioner is a vessel through which angelic energy is channeled fort he purpose of healing. When coupled with the techniques employed to gently stimulate and release energy held on a cellular level within the body, this angelic energy creates the healing system known as Integrated Energy Therapy.
The IET techniques are based on a unique cellular memory map in which 9 primary locations are identified as storage areas for suppressed emotion. These locations include the major organ and endocrine systems of the body as well as the chakras. Using gentle therapeutic touch, healing energy is directed into these specific areas on the body. Energy blocks are then released and cleared through the IET techniques and power points located along the spine.
DISCLAIMER:
The therapies offered by AK Brow & Body Clinic are complementary to traditional/ conventional medicine treatments. It is very important to understand that holistic therapies are NOT substitutes in any cases,So itis always advisable that the patient must carry on with prescribed medicines from the physician along with the healing sessions to accelerate the rate of healing. As a holistic therapist I do not diagnose any illness or condition , in case of any health concerns please consult Your doctor or other quaified health professional.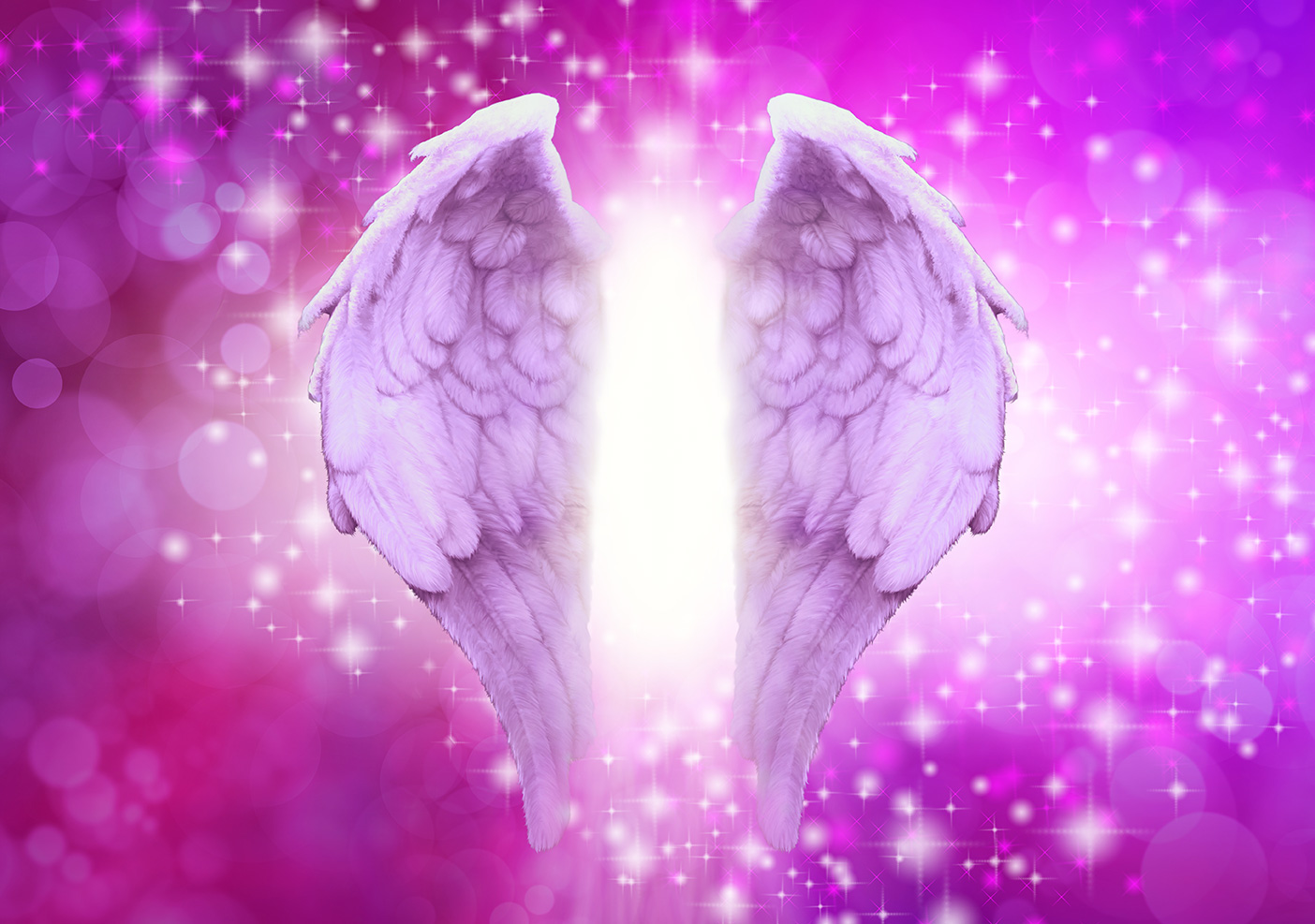 What makes AK Brow & Body Clinic special / Benefit of my bussiness:
Flexible working hours
Freely accessable parking space, easy communication, personal aproach. Highly skilled and experienced therapist, holistic approach to every client.
My bussiness is focused on providing the best quality services but also on taking care of the emotional, mental spiritual well being during every treatment, so that every client can fully experience the true unique beauty of their soul.
Many years of experience in a beauty and massage therapies/ industry ,high vibrationl energy in the treatment room along with emotional inteligence and hightened intuition( which are my special gifts) , allow me to create the space for everyone to relax and unwind on a deeper level during every treatment.
Angelika Sosin
Happy Customer
Great, professional service all of sorts from the eye browse through sugaring to the massages. Try and you won't regret it. Highly recommended!
Barbara Wiatrowska
Happy Customer
Highly recommend Angie. Great and professional service. The atmosphere is always lovely and so relaxed
Wouldn't go anywhere else.
Anna Wiatrowska
Happy Customer
Great service and huge selection of services available! Have been getting my eyebrows done by Angie for years and trust her 100% to do a fantastic job.
Patten Kehsii
Happy Customer
I've been with Angie before and was again recently after some health issues. I'd highly recommend Angie as she very good at massages healing.
Ewa Rykiel
Happy Customer
100% of satisfaction. After every massage with Angie, I feel like a different person renewed and relaxed. I cannot wait to go back again.
Lynda Jane Watson
Happy Customer
Highly recommend Angie. Always a professional service in comfortable and relaxed atmosphere. Wouldn't go anywhere else.